Did you know?
Skin-to-skin contact for an hour or more a day can boost your baby's development, protect and
enhance their growth and overall health and deepen the attachment between parent and baby.
With Vija Design garments, you can enjoy daily skin-to-skin contact with the peace of mind that
your baby is optimally positioned and secure. Carefully designed to ensure maximum conform for
you and your baby right from the start. Patented designs offer both style and function
– breastfeed and babywear all in one top (selected designs).
Benefits of skin-to-skin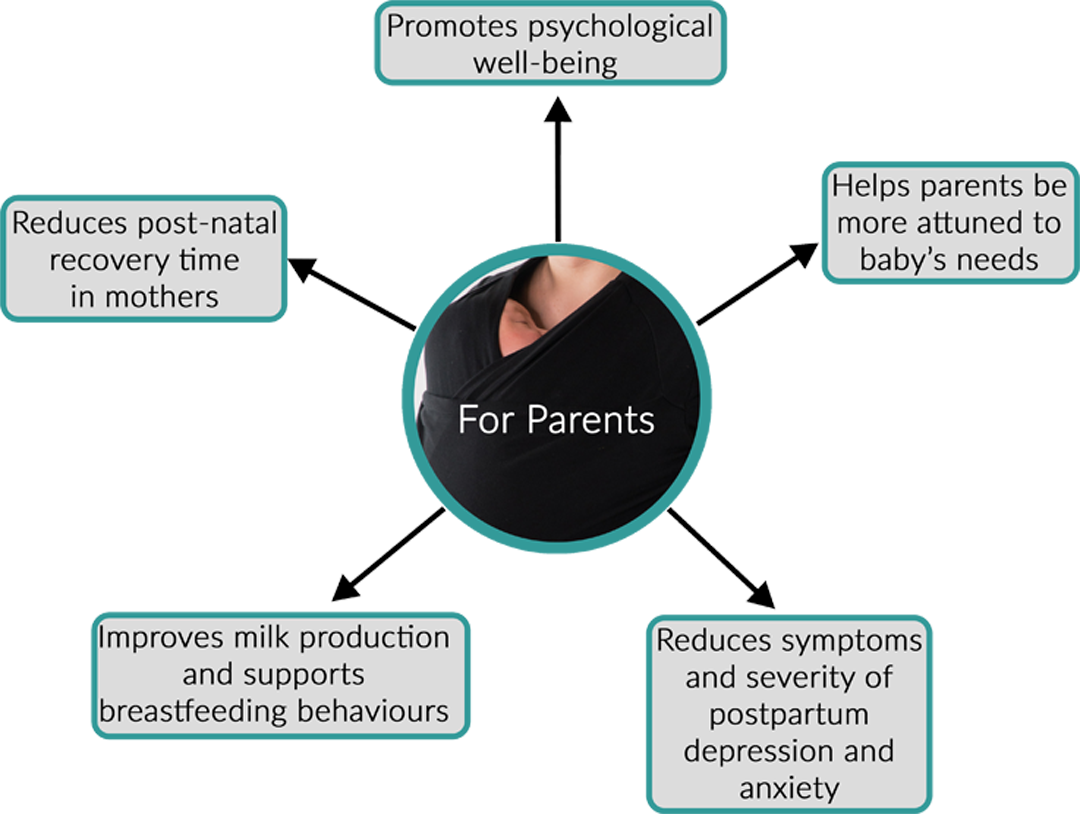 Our top picks for mum and dad
For Mum: The Cami and Cummerbund set
For Dad: The Skin-to-Skin Kangaroo T-shirt